"Is Spark for Life ever right!  Lisa has a true gift in her ability to help you find your true spark and get clear on what keeps getting in your way.  Her graceful energy is full of spirit and she will work with you to move from intention to action in a deliberate way.  I am grateful for her having worked with her and would highly recommend her to anyone looking for positive change, greater motivation, and self-improvement in all the goodness of life!"
– Ryan Jennings, Executive Financial Consultant, Jennings Wealth / Investors Group. Calgary, AB, Canada.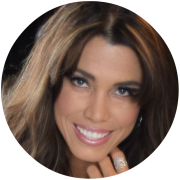 "Life coaching with Lisa has been a transformative and empowering experience. Lisa has challenged me to authentically integrate my thought-processes with action steps. As an entrepreneur and educator, one of the biggest challenges I faced last fall was to find a sense of direction in the midst of the myriad of opportunities and challenges that presented themselves.
Through life coaching with Lisa, I was able to align my decisions with actions that reflect my life purpose, vision, goals and values. I was consistently challenged to honestly assess my abilities, skills and contributions against my values, and to become more in tune with my thought patterns and feelings, and to become grateful and more present in the moment. The focus has not been on what I have been able to accomplish or not in my life or career but instead the emphasis has been on who I am becoming in the process. Lisa has been supportive, empowering and provided timely words of knowledge, affirmation and guidance. I am so grateful for the experience and I truly look forward to our sessions!"
– Amoriza Gunnink. Owner & Educator, Kinderhouse Preschool. Calgary, AB, Canada.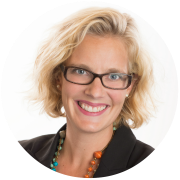 "Lisa has been my life coach over the past year. When I first started on this journey, I didn't realize how valuable a life coach could be, but Lisa has been amazing at helping me through some powerful changes in the way I live my life and the decisions I make. She helped me identify what is important to me and what my values are. I have become more confident in the decisions I make, and know that while others may make different decisions, they might not share the same values as me. AND that's OK!
I believe that everyone can use a life coach, especially when you're facing life changes and when you need a little bit of structure to help you make decisions that are right for you.
Lisa is truly the best. She has the right combination of guiding, listening and then holding you accountable. Thank you Lisa!!"
– Katherine Britton, Senior Business Advisor with Women's Enterprise Centre. Lithia, FL, USA.
"Every da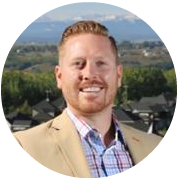 y in my professional life I worked hard, held many responsibilities and was always busy but found that my personal life was becoming less and less of a priority. I was on autopilot at work and my health and well-being in my personal life was being sacrificed. I often doubted myself, gave into laziness, and lacked self-awareness.
Coaching with Lisa has given me renewed self-assurance in my life, allowed me to be more accepting of myself, and opened me up to learning more about who I am.When friends and family can give you a wide range of opinions on what you should do or how you should live your life, Lisa is the spark that helps you see that the answers, happiness and purpose to your life are within you. Since I have started my coaching with Lisa I have felt happier, been able to balance my work and personal life better, changed my diet, exercise regularly, reduce my stress levels, and found much more enjoyment in my life."
– Ian Macdonald. Director of Sales & Marketing, Macdonald Development Corporation. Calgary, AB, Canada.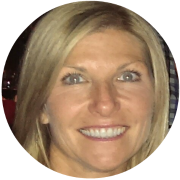 "Lisa has been an amazing help in my life. I was at a cross road with my job and it impacted me so deeply that there was no more balance. I can't believe how courageous it made me to work with a life coach and how clearer things are now. I recommend Lisa to all my friends in need of support because I am the living proof that we can make changes. I feel empowered and so much taller now and I am not afraid of the future.
I did a lot of personal growth courses and worked with counselors in the past but it was always about the past. Working with Lisa was all about the now and the future. A new and successful experience for me all around!"
– Anne McGraw, Ice Skating Choreographer, Wine Guru, World Traveler. Kelowna, BC, Canada.

"It has been three years since I started working with Lisa as my coach. Over that time, we have covered a lot of ground as I balance my career, the demands of a young family (3 and 5 year old girls) and my personal goals. It is difficult to express what Lisa has brought to my life but without a doubt, her guidance has helped me achieve a greater sense of peace and happiness. Lisa's impact goes far beyond our meetings, it changes my everyday decisions, focus and outlook. I value her insights, constant challenges and unfailing positivity."
– Kate Gibson, Director of Finance. Vancouver, BC, Canada.